Purchase Tickets Donate Money Donate Auction Item
Seymour Shout Outs Photo Gallery Volunteer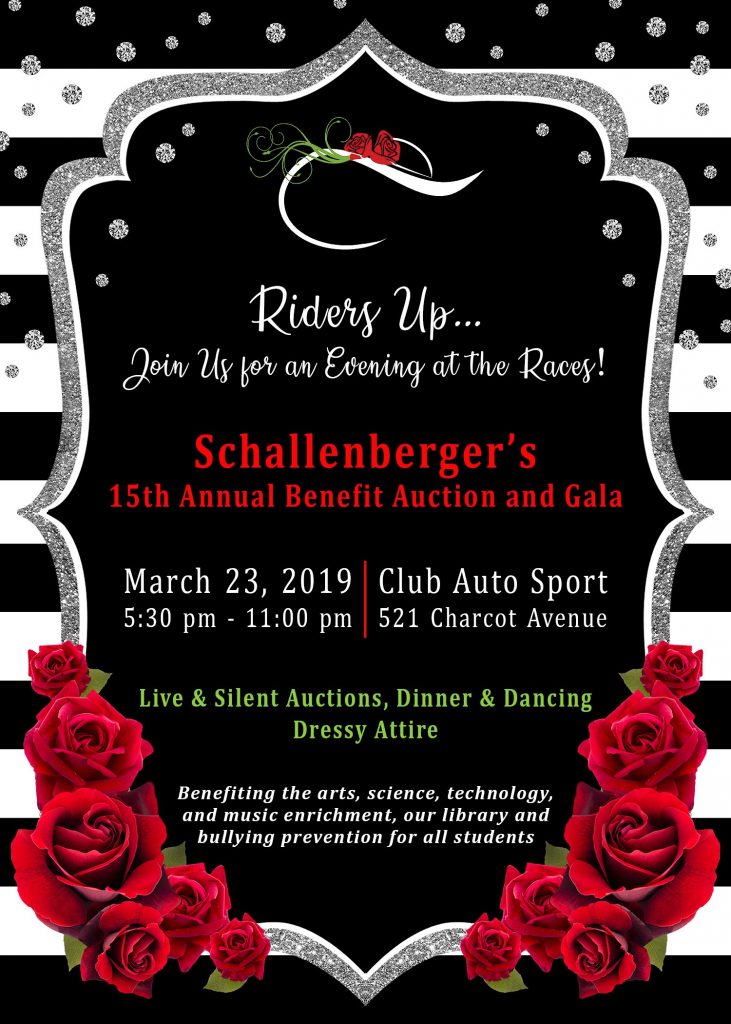 The preeminent annual fundraiser at Schallenberger, the Spring Gala is an evening affair for parents that raises half of the money needed to pay for SHSA enrichment programs for our children. We need to raise at least $125,000 at the Gala to keep all of the SHSA-funded programs our children enjoyed this year.
– Art, Science, Music & Theater Enrichment Programs
– Technology
– Anti-Bullying & Positive Learning School Climate
– Full-Time Librarian Mrs. Woody
– Classroom Equipment & Teacher Supplies
The most fun you can have raising money for school programs! Attendees enjoy dinner and drinks, music and dancing, as well as an impressive selection of silent and live auction items. Test your bidding skills on destination packages, luxury services, school perks, exciting themed baskets, and desirable merchandise.
Schallenberger's Annual Benefit Auction and Gala is a great opportunity to get to know other Schallenberger parents and teachers better in a relaxed setting.